Business Management Programs
Mpower1 offers unique Business Management programs to hi-tech companies.
Specifically aimed at companies seeking growth or that have seen their business stall, Mpower1 is a fast growing dynamic company offering an innovative approach of either Mpower1 acquisitions or flexible Shared Risk / Shared Reward ventures.
The company provides a stark alternative to the often high risk, high cost options of approaching venture capitalists or banks to fund hoped for growth or finding third party companies to market and distribute your products and services.
Mpower1 invests management, infrastructure and sales efforts only in hi-tech companies it manages and knows that it can develop.
The company works on a success basis whereby financial returns to Mpower1 are generated solely from the additional profits of the company or joint venture that is established for the purpose.
In all cases, the objective is to realize incremental value from companies where previously, for whatever reason, it could not be realized.
Mpower1 is not a venture capitalist and will not invest time or capital unless they are also able to acquire or directly manage and control the venture or operation in question.
Contact Mpower1

Contact Mpower1 today for a no obligation chat to learn how the unique Business Management programs from Mpower1 can help you. Consider just how good your company's future can be once partnered with Mpower1!
Contact Us
About Mpower1 International
Operating from offices around the world and specializing in business creation, turnaround, growth and development, Mpower1 provides an infrastructure that incorporates investment, management, support, sales and all other aspects of a successful business operation to companies looking to expand into new markets, achieve exponential growth, consolidate an existing position or recover from a challenge. Mpower1 calls upon a highly experienced team of directors, senior level employees and its global infrastructure to deliver an extensive knowledge of many international markets, the experience to manage the unexpected or unwanted and the necessary network of contacts around the world to achieve accelerated growth.
Strategic Planning & Win/Win Scenarios
Business Management with Mpower1 provides the growth you want without the risk, cost burden or any question over losing control of future markets. Mpower1 have been able to enable growth to existing management, business and markets providing across the board development that goes far beyond a financial investment. For the first time the often talked about low risk "win-win" scenario is available to companies of all sizes and all businesses.
Investing in the Future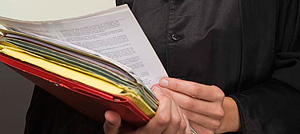 When you need investment most people consider you need money; however, usually money is only really useful if accompanied by experience, management help, strategic planning support and the ability to handle the major issue that is just about to happen but you do not know about yet! Mpower1's unique Business Management programs provide a unique combination of investment, infrastructure, experience and management to ensure that an investment of any kind is an investment in a sound future.
A Proven Success Record
The
Executive Team at Mpower1
have replicated this model time after time with private companies of all sizes, public companies, turnarounds, plateaued or stalled companies and even start-ups. A much envied success record is endorsed by quotes throughout this website of business owners who have benefitted by either giving up control of their companies to Mpower1, partnering with Mpower1 or participating in Mpower1 acquisitions. Whether through an
Mpower1 acquisition
or as part of a
joint venture
, Mpower1 can become your business partner for growth today. A business partner that is as committed to your future success and growth as you are, as it now becomes our future
One Final Question
When you need help there are so many people who want to "help" you by providing you consulting or other services for exorbitant fees. Additional investment capital often does not solve the underlying challenges that caused previous funds to be used up without fully achieving the desired results and you will need to relinquish a majority share position and control. Sometimes it feels that it is easier to just keep trying to move forward alone, but will it really be any different if you do? There is another way!
Contact Mpower1 today for a no obligation chat
to learn how the unique Business Management programs from Mpower1 can help you. Consider just how good your company's future can be when partnered with Mpower1!